Blistered Hands, a documentary on Mario Martin, Mario Guitars® and Guitar Mill® by Isaiah Rodriguez.  
The Guitar Mill Luthier Staff is: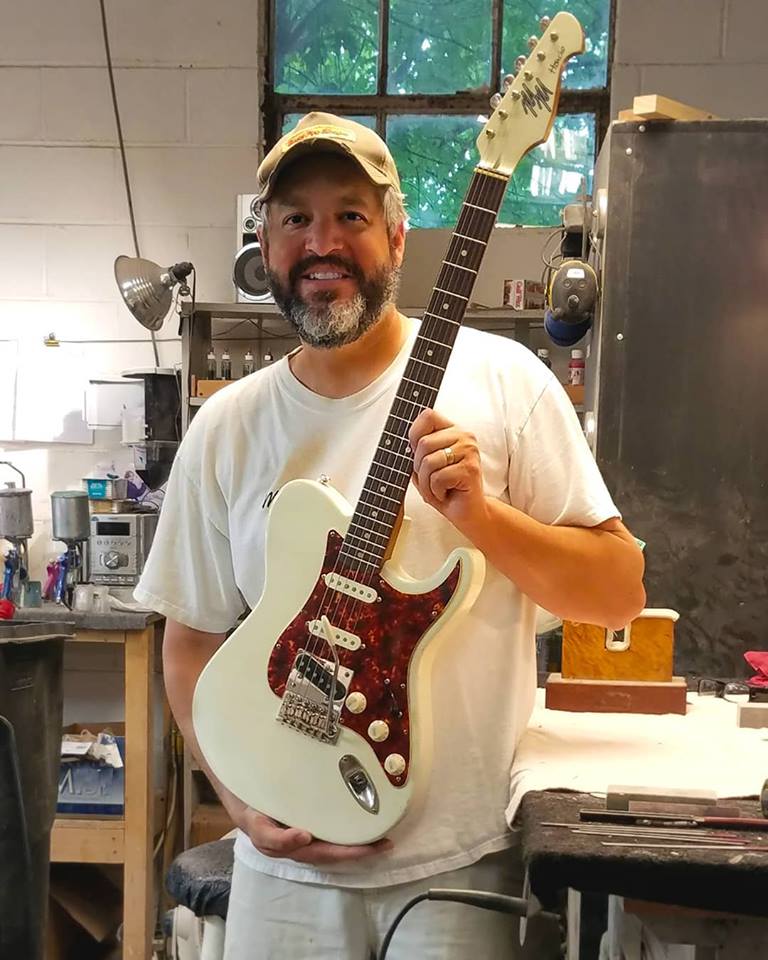 Owner, Operator and Master Luthier.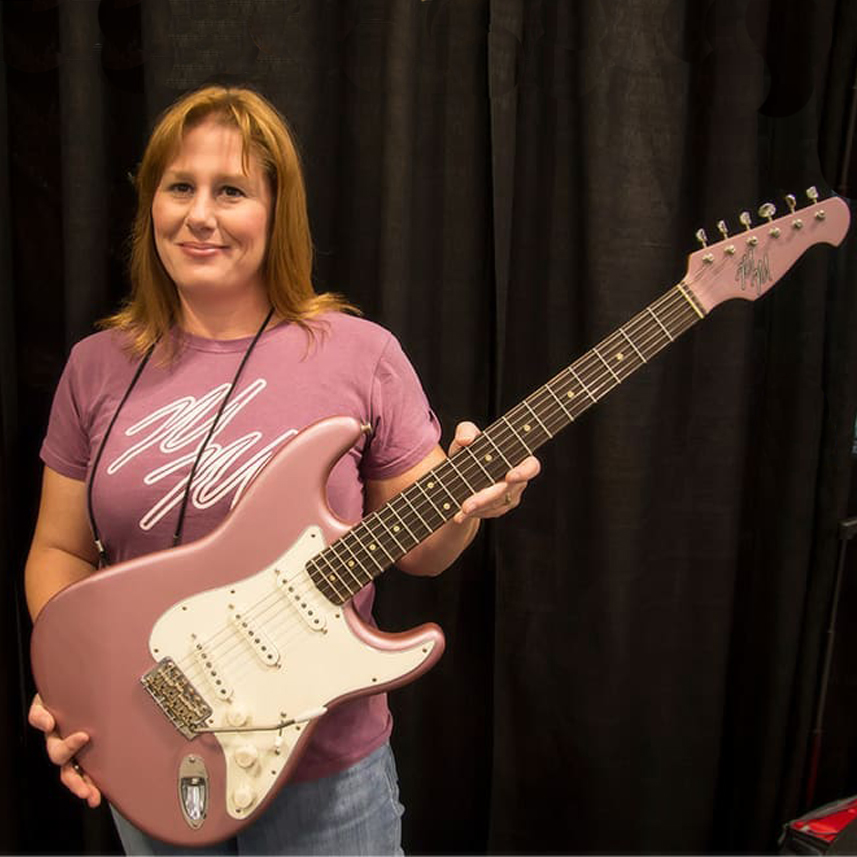 Shannon Martin
Owner, Shipping & Office Manager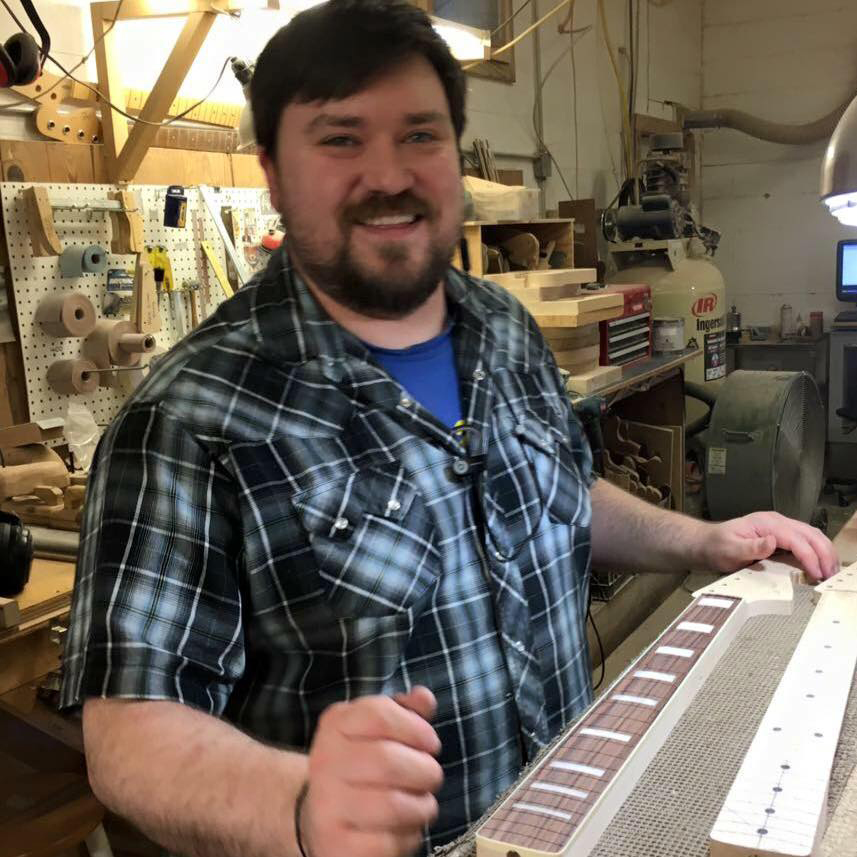 Tim Scott
Luthier Staff, Necks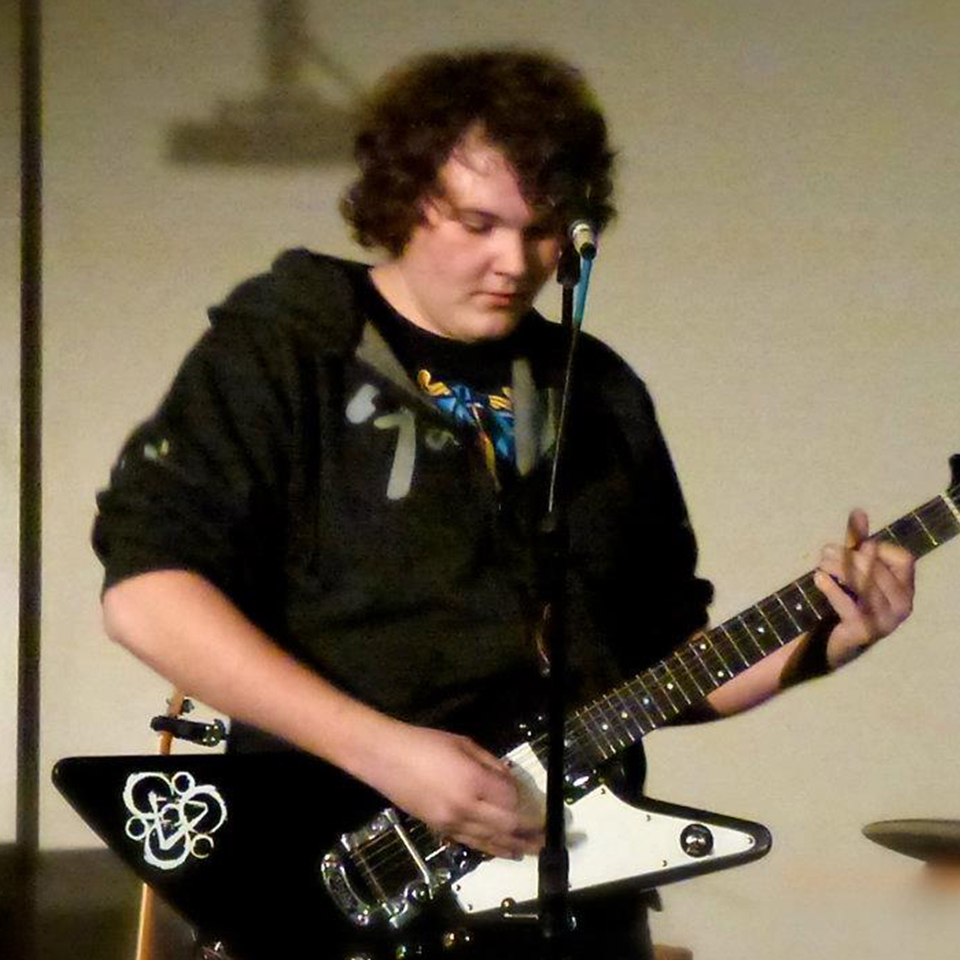 Ryan R. Davis
Luthier Staff, Shop Manager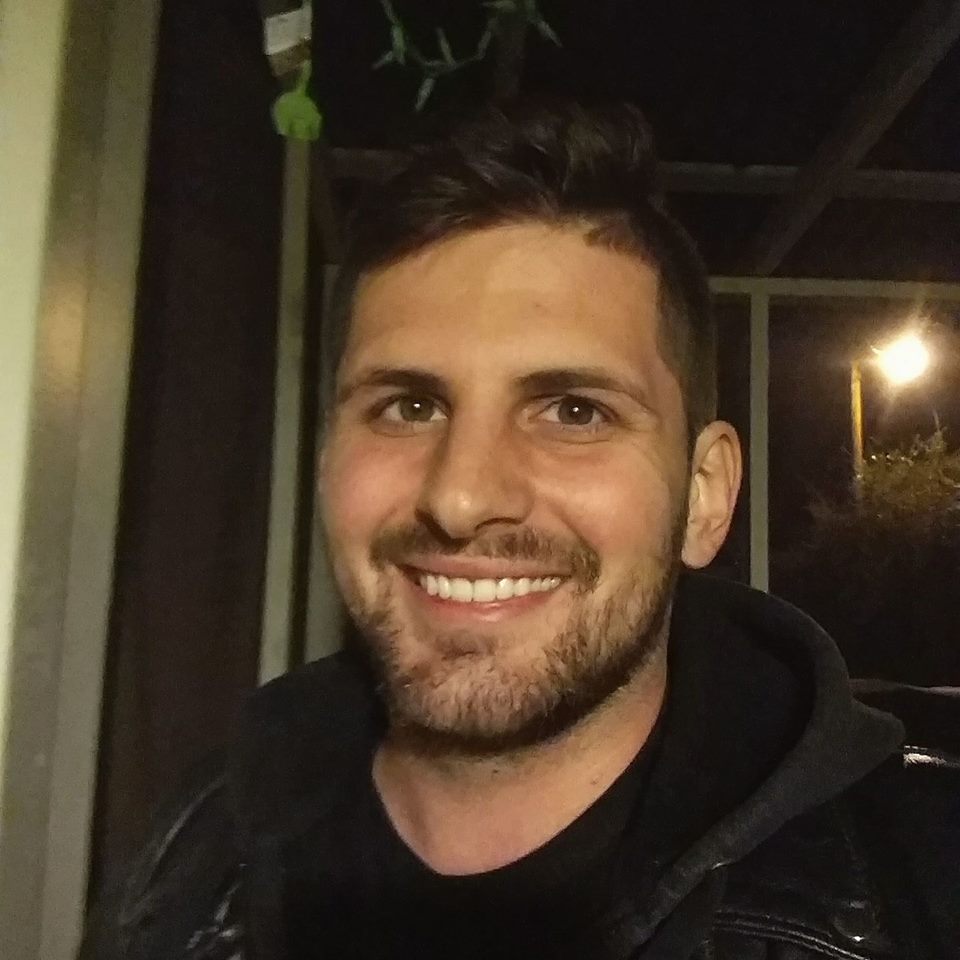 Colin Bell
Luthier Staff, Bodies & Finishing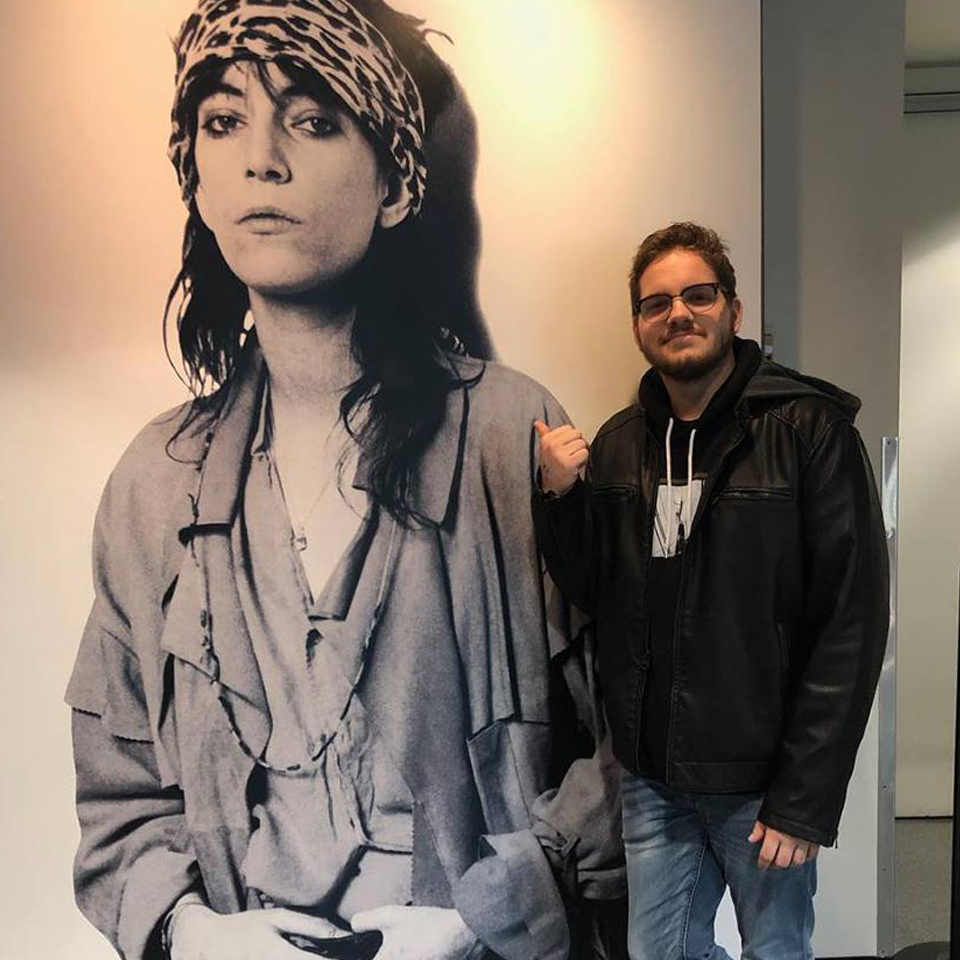 James Chatham
Luthier Staff, Necks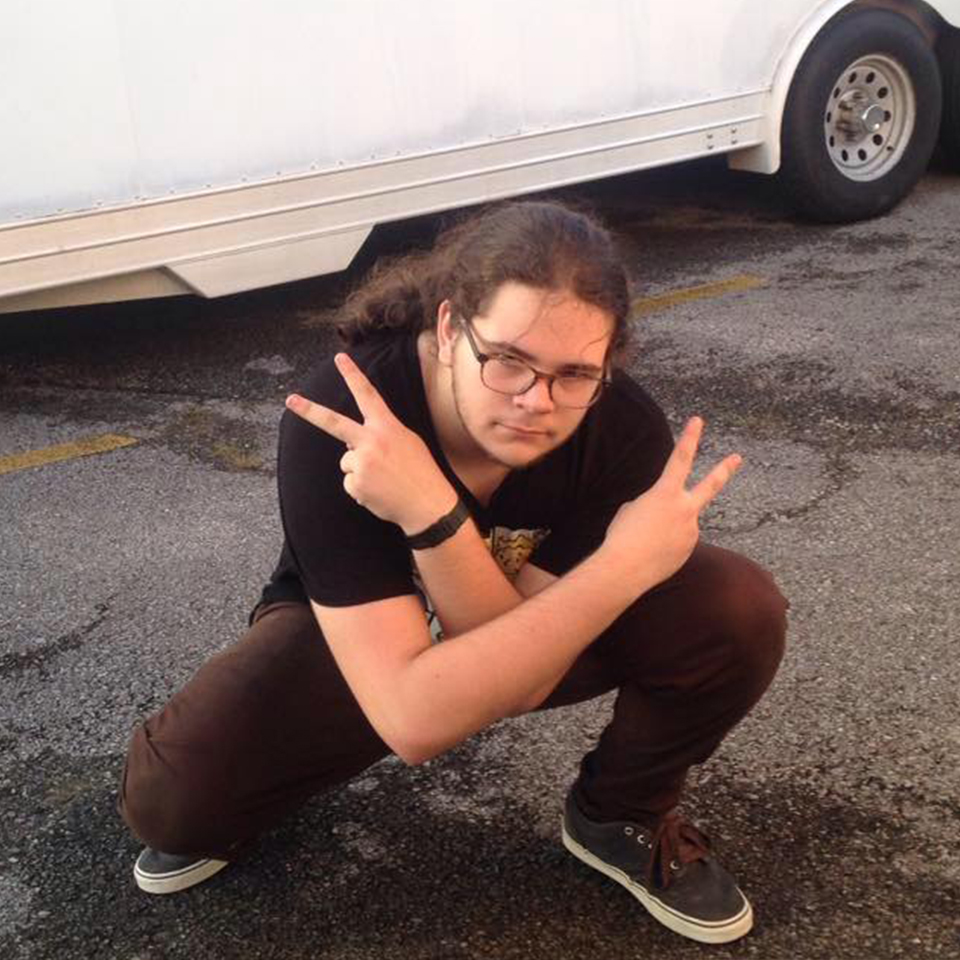 Cade Morgan
Luthiery Staff, Bodies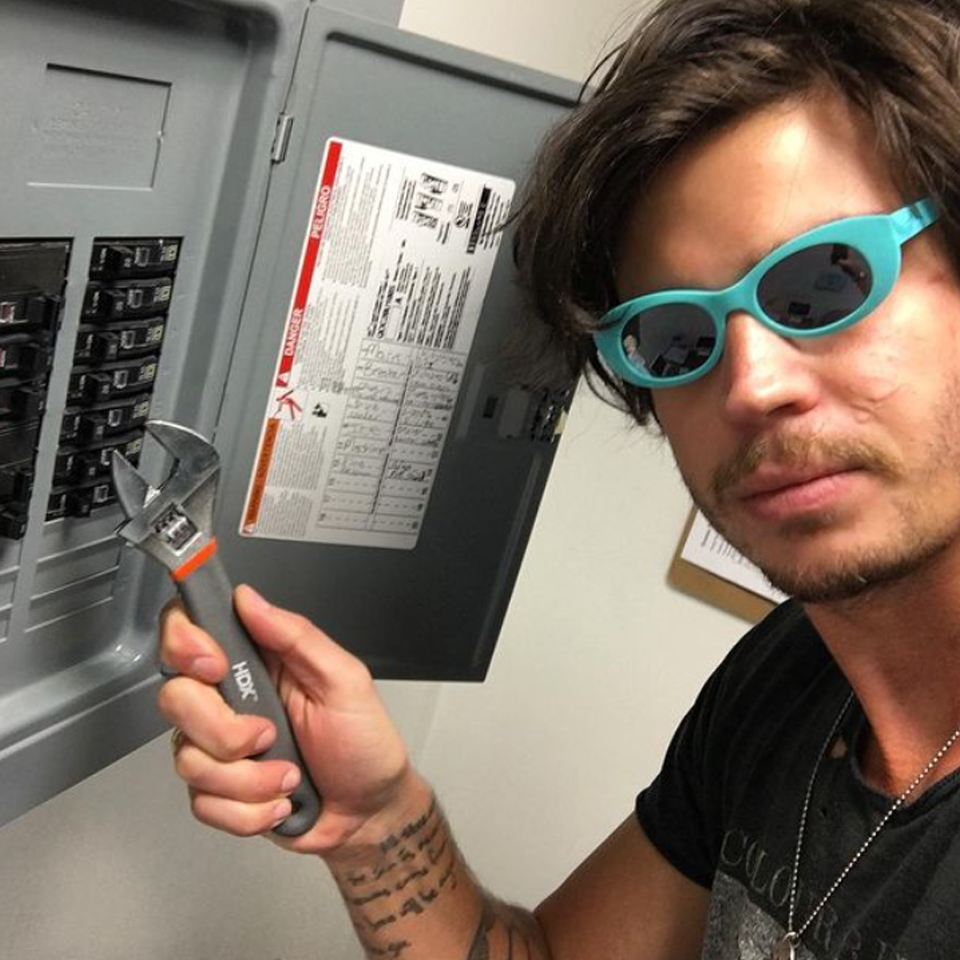 Randle Scruggs
Luthier Staff, Finish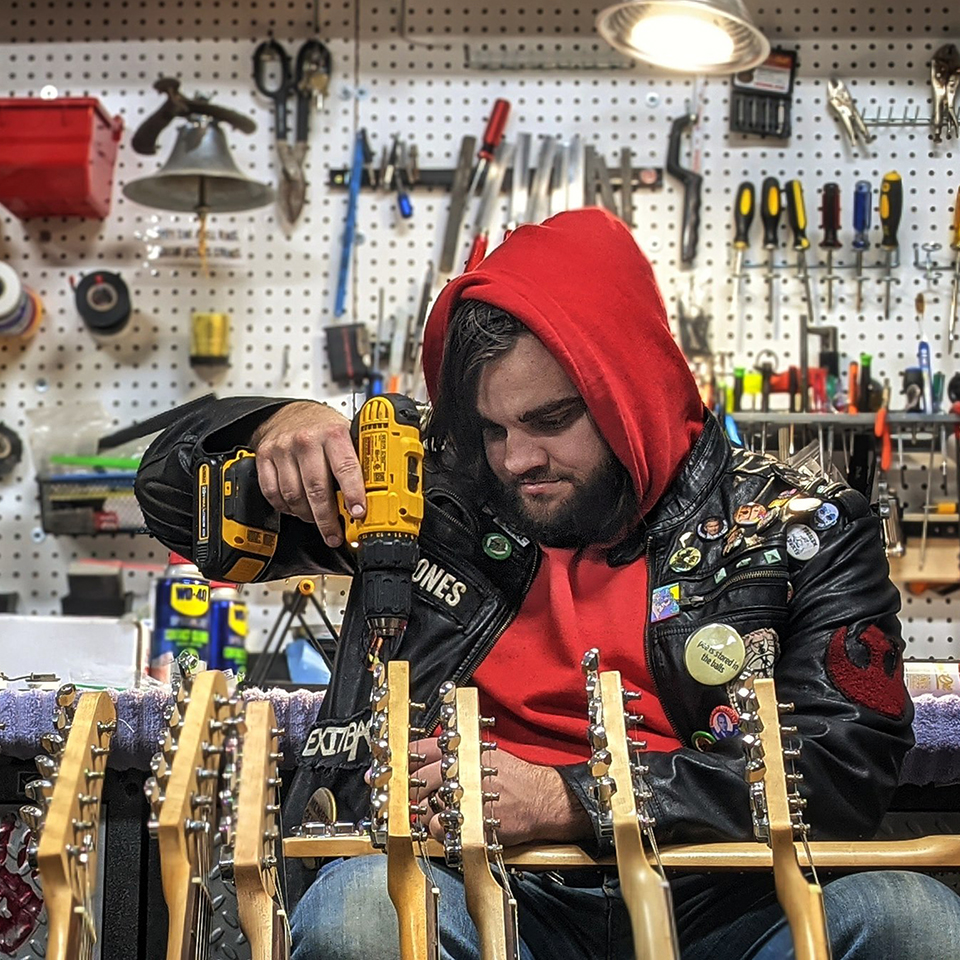 Jack Brunson
Sales Rep / Webmaster
Jana & Lainey Martin
Staff, Body & Finishing Prep
Mayley Martin
The REAL Boss
About Mario Martin & Guitar Mill:
About Mario Martin:
      Mario Martin has been singing and playing guitar for most of his life. Like many musicians, he started humbly; playing at family gatherings, parties and school functions. His first "real gig" came in the form of his ninth grade Black History Month program at school. "I got up on stage and sang Charley Pride…" Mario says, "…and it went over well, so I got bit by the guitar bug."
At age 15, Mario was playing at local honky-tonks and clubs in the Macon, Ga. area four nights a week. Often Mario would stay up until 2 A.M. to play a show, only to get up for school early the next morning. At age 16, he met his future wife and business partner, Shannon. The two became inseparable after Shannon attended one of Mario's concerts. "That style of music was new to me," Shannon laughs, "At the time, I was clueless to what he was singing about and I couldn't have told you which country artists he was covering."
In 1990, Mario entered the "Country Showdown," a national talent competition sponsored by Tru Value hardware and GMC trucks. He finished as first runner-up out of more than 1,000 contestants. At this point, he was causing enough of a stir on stage that Nashville music executives took note and traveled to Georgia to see the young, budding country star.
The "Country Showdown" led Mario to a record deal in 1991. His first record would come out on the now defunct Nashville-based DPI Records; a label that also included country music stars Hoyt Axton and Mel McDaniel.
Two albums, a couple of years and several music videos later, Mario found himself on the road opening for notable acts such as Tracy Lawrence, Ricky Skaggs, John Anderson and Lee Greenwood. "We did pretty well," Mario says. "But we never did well enough to get a lot of airplay on the radio."
By the end of 1993, DPI had gone out of business. Not giving up, Mario kept playing clubs, fairs and festivals as an independent artist. In 1995, he moved to Nashville to seek another record deal and play the local country music clubs. "Playing in Nashville, for the most part, doesn't pay the bills," Mario says, "There are too many gigging musicians. That is why I finally decided to chase my other, more lucrative, passion of working on guitars."
About Guitar Mill:
in 1996, Mario went to work at the Gibson Guitar factory in Nashville. After a three year stint at Gibson, he decided to accept a five-year contract building Fender guitars, where he was trained by esteemed master luthier, Evan Ellis.
"My five years with Fender is where I got the bulk of my education," says Mario, "I was able to be in a custom shop, to see and do the many steps of guitar building….. So, that was my schooling, really."
Mario left Fender in 2004 when his contract ran up; he then found himself in a management position with MIRC (Music Instrument Restoration Corporation). MIRC is the nation's largest wholesale distributor of used, refurbished and close-out guitars based out of Franklin, TN.
One day in 2005, Mario called Shannon from work at MIRC to tell her that he wanted to go out on a limb and start making his own brand of custom guitars.
"I wasn't surprised at all." says Shannon nonchalantly, "I knew he always wanted to start his own venture to support the family. That is just the kind of man he is — he has always had this thirst for knowledge; he has always wanted to do bigger and better."
At first, both Mario and Shannon will admit it was anything but bigger and better. Operating from the garage of their Murfreesboro home, the Martins knew there was an abundance of risk with no guarantee for reward. "The financial risk was scary," Shannon noted, "We were a one-income family who had just moved to Murfreesboro. We had just bought a new home, we had two small girls – it was a lot of responsibility, a lot of things to consider. We spent that time praying even more than usual; it was a real leap of faith."
The Martins began their venture by selling two basic guitar body shapes on eBay, the classic "T" (Tele®) and "S" (Strat®) styles. "It was not an easy decision to start the Mill," recalls Mario, "In fact, it was a scary decision. Shannon is a wonderful woman that was willing to back me up no matter what I decided to do, but I was nervous about being the one who made the bad decision that put my family in financial jeopardy. At first, we could sell half a dozen a week and sustain our business because we had zero overhead – the downside, however, was trying to run a full-service guitar factory in a two-car garage. However, that all seems to be a distant memory to me now."
In the Spring of 2006, the Guitar Mill moved into its current location at 407 West Lytle St in Murfreesboro, Tenn.; a facility that has grown to encompass 4,000 square feet. The Guitar Mill has gone from offering two guitar shapes to now having more than a dozen body styles while also offering services such as repair, handmade necks, set-up, restoration, aging/relicing, customization, rerouting and custom Nitrocellulose finishing services .
These days, The Guitar Mill is a complete guitar manufacturer that does every step of production in-house. In 2009,The Guitar Mill Custom Shop was officially opened. The Guitar Mill Custom Shop evolved from a high demand from Mill customers for our product in it's final form – a finished guitar. The "GMCS" guitars were high-end boutique guitars; custom built in the Murfreesboro, Tenn. shop they were named after. Mario Martin's signature and "Hand Crafted In The USA" was proudly adorned on the back of each headstock. "GMCS" guitars were the clear precursor to Mario Guitars®.
These days, Mario is still at the helm of the business which celebrated its 15th year of business in 2020!
LEGAL DISCLAIMER : "Martin®" is a registered trademark of C.F. Martin & Co., Inc. of Nazareth, Pennsylvania, USA. Guitar Mill® is not affiliated with, endorsed, sponsored, or otherwise associated with C.F. Martin & Co., Inc.
LEGAL DISCLAIMER: Guitar Mill® is in no way affiliated with, endorsed, sponsored, licensed by or otherwise associated with the Fender® Musical Instruments Corp. of Scottsdale, AZ.  "Tele®," "Telecaster®," "Strat®," "Stratocaster®," "Jazzmaster®," "Cabronita®," "Jaguar®," "Mustang®," and "Thinline®," "Precision Bass®," "'51 Precision Bass®," "P Bass®," "Jazz Bass®," "Telecaster Bass®," "Tele Bass®,"are registered trademarks of the Fender® Musical Instruments Corp.
COURTESY DISCLAIMER: Since we are a small company, lead times are subject to change. Lead times represented on this site as an average.  Actual lead time may vary due to work load, material availability, employee illness, family emergency, attention to detail, order specifics and other varying circumstances.  We try our best to get every order out as quickly as possible, however, we refuse to sacrifice quality for a shorter lead time.  Trust us, all of our products are well worth the wait!