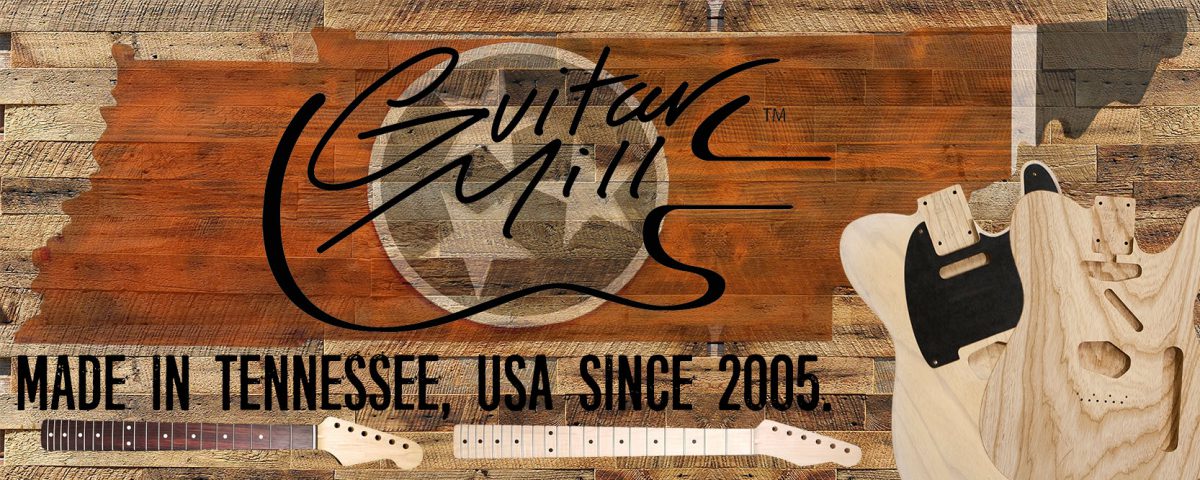 Guitar Mill is a full service luthier shop operating out of Murfreesboro, Tennessee. Guitar Mill specializes in vintage correct replacement electric guitar parts, 100% nitrocellulose finishes and full-build boutique vintage-recreation guitars.
DELAY DISCLAIMER: Due to the high volume of custom finish and neck orders, we are booked up until the end of 2019. Feel free to go ahead and order, but please know that your finished body, finished neck and/or unfinished neck order will not be STARTED until 1/1/2020 and delivery will be 15-16 weeks after that. Unfinished body orders are not affected by this delay. We appreciate your understanding. Feel free to contact us if you have any questions.
If you are looking for a standard spec item, and want to skip the wait, we encourage you to check our "Get it Now" store before ordering.  We might already have what you are looking for in-stock and ready-to-ship.
We have tons of guitar parts in-stock and ready to ship. Click here to see what we have in-stock and ready to ship!
Don't see what you are looking for in our "Get it Now" section? Click here to custom order the body that is right for you! 
Got a question?  Not sure what you want? Click here to drop us a line and we would be happy to help you!  
Guitar Mill bodies and necks are cut using hand selected premium woods. Skip the wait and get it right now with our selection of A-Stock quality guitar parts that are in-stock and ready-to-ship from our online store.
Sign up for Guitar Mill Sales & Specials