Luthiery Supplies: MYSTERY TONEWOOD BOX
$25.00
Luthiery Supplies: MYSTERY TONEWOOD BOX
$25.00
Luthiery Supplies: MYSTERY TONEWOOD SCRAP BOX
"Momma always said life is like a mystery box of tonewood, you never know what you are going to get."
Often times, we have cut off tonewood pieces that are not big enough to make into guitar blanks, but are a little too good for the burn barrel. We are going to start collecting those medium to large tonewood pieces and putting them in the new Guitar Mill Mystery Tonewood Boxes. Species of wood could include, but are not limited to: Swamp Ash, Alder, Paulownia, Poplar, Pine, Maple, Cedar, Mahogany and MORE!
These boxes are perfect for luthiery practice, wood filler, finish testing, grain filling practice, finish spray practice, arts & crafts, butcher block blanks, cutting board blanks, turning, woodworking, whittling and much more. The possibilities are only limited by your imagination.
Woods may be all alike or a mixed bag, we do not send pictures of the wood before hand, we just fit as many of these medium to large chunks of premium tonewood as we can fit into one of our 24″ x 14″ x 4″ boxes and send it to you. See the last pictures in the listing for an example of the size and quality of tonewoods you will be receiving.
So, ROLL THE DICE and see what you get — NO refunds or returns on this item.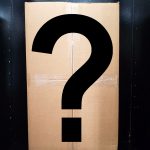 Luthiery Supplies: MYSTERY TONEWOOD BOX